It's no secret that the world is stuck between a rock and a hard place. Life as we know it has changed. Whether that is for the better or worse is fiercely debated. Individuals, families, businesses and institutions have been forced to adapt. But how have we adapted?
Book An Artist is taking to The World Wide Web. After a few test runs and a little back and forth, we are now running live via Class Bento. Break up the monotonous days of flicking through Netflix and allow yourself the time to unwind while getting creative. We are running classes for everyone, far and wide. An opportunity to build upon empty foundations as art is for everyone.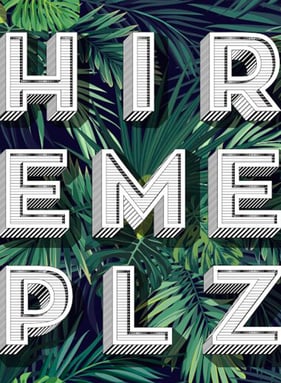 hire a artist by Leah Falcocchio
We are not the only platform bringing their business online. Art galleries, exercise classes and even zoos have found a way to log on and share information. These opportunities are small ways to bring enjoyment to people during a difficult time.
Book An Artist has collaborated with Leah Falcocchio (pronounced Falco-key-oh) to teach willing participants a little bit about block lettering. The idea is to enjoy time with friends and keep safe while simultaneously getting to learn new art skills. Click here to learn more about it!
We plan to continue to run art classes well into the future. These classes will vary in technique, style and ability -- we want to have options for everyone at all different levels. The world wide web is made for exploring and there are so many ways to connect and support local artists. It's never too late to begin learning a new skill, 2020 has certainly shown us that!