A handful of our spectacular November 2020 commissions in one convenient place. Check 'em out and see what our artists have been up to this month!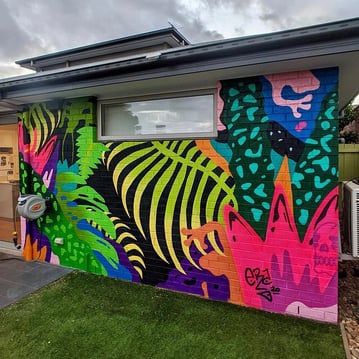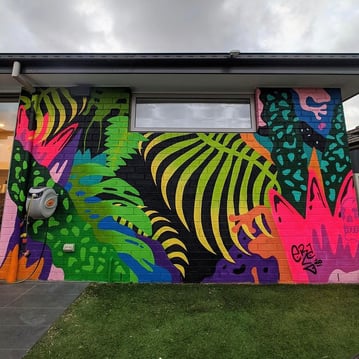 Backyard Entertaining Area Mural by Shaun
Competition Winner Canvas by Michael // Olympic Beach Volleyball Mural by Shannon
The magic Michael completed a magnificent canvas for our Book An Artist competition winner, Brigitte.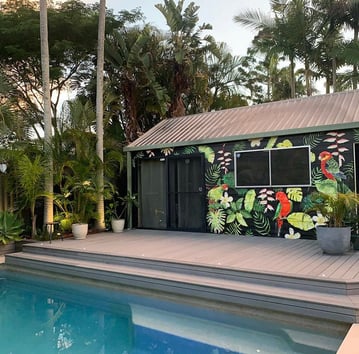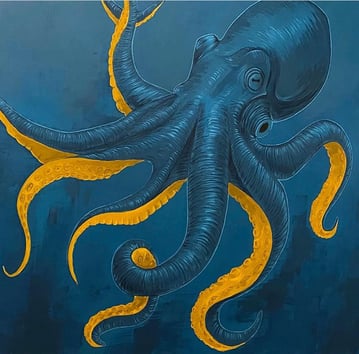 Poolside Shed Mural by Carley // Octopus Restaurant Mural by Dawid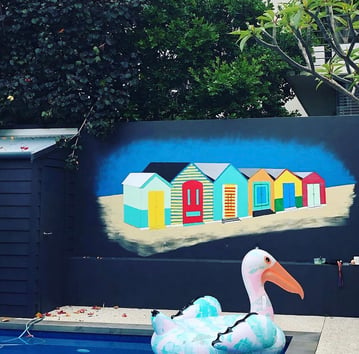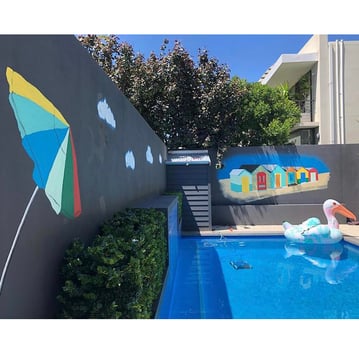 Pool Side Beach Themed Mural by Olivia
The perfect way to prepare for the Australian summertime heat is with a poolside mural! The great Olivia painted a picturesque scene of some colourful bathing boxes. This Perth property is now set for a summer of poolside fun!
Workshop Mural by Rory // Arnold Schwarzeneggar by Rory
A humble residential garage has been turned into a haven of health and fitness. Nothing quite inspires a lifestyle change like a mural of Arnie from his 4th Mr Olympia win.
Kailin's beautiful mural has left us hungry and in need of a sweet fix! Our mouths are watering in anticipation for the opening of Marvelicious Cronulla.
Cafe Mural by Susan // Panda Hot Pot Mural by Jesse
Treat your family to a delicious dining experience at Panda Hot Pot and while you're at it, feast your eyes upon Jesse's latest work.
Memorial Mural by Rhys // Sportsmen Mural by Kevin
Head down to Eastside Barbershop to get yourself a post-Lockdown cut. Take a snap with your fresh fade up against Kevin's latest creation. These unbelievable portraits have transformed the local barber into the coolest stop on the block.
Pizza Shop Mural by Shaun // Broadbeach Mural by Camille