A collection of our awesome January 2021 art commissions in one convenient place. Check 'em out and see what our artists have been up to this month!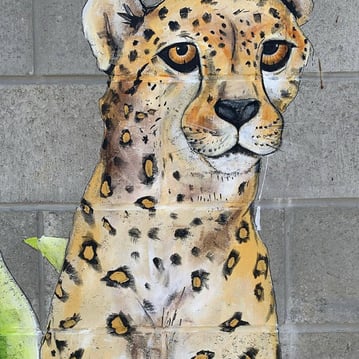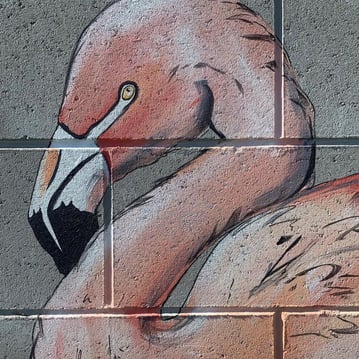 Painted to perfection, Carley brought jungle to Edge Early Learning.
Salon Mural by Shelia / Bedroom Mural by Shelia
A mural can bring light and life to any space. Sydney artist, Shelia, transformed a little girls room with a detailed display of cherry blossoms and childhood memories. The delightful scene makes us want to jump into the picture and stroll through the vibrant tree-lined street.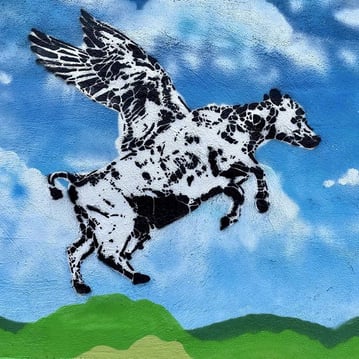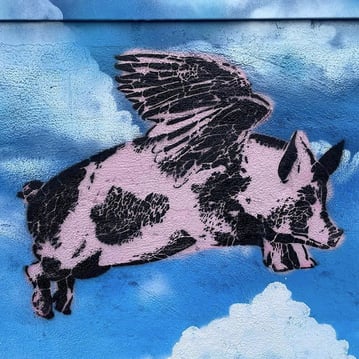 It's a bird! It's a plane! No! It's a rooftop mural featuring some flighty farmyard friends. There's no need to adjust your glasses, there is an idyllic utopia of winged animals out your window. Street artist, Crisp, scaled Sydney's rooftops to give the horizon a well-deserved splash of colour. We know which animals have been guzzling the Red Bull...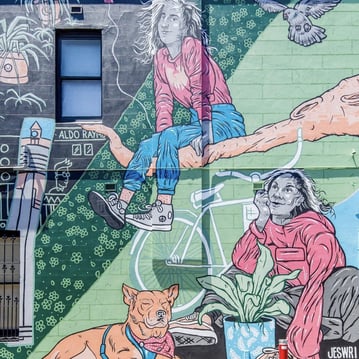 Inspired by the love of his friends and family, Jesse worked alongside Holly Walton to paint the walls near Kew Junction.
The Salvation Army Mural by Damien
"Catherine and William Booth started The Salvation Army in 1880 because they saw people in great need. In need of homes, employment, love and shelter from violence." Damien's design for the mural incorporated the founders faces alongside the word 'HOPE'.

Book An Artist was thrilled to be apart of such a wonderful project with rich history and meaning. Damien's vision completely transformed the blank wall into a visual origin story. "This mural is a reminder to the community of Geelong that there is always hope."