A collection of our awesome December 2020 art commissions in one convenient place. Check 'em out and see what our artists have been up to this month!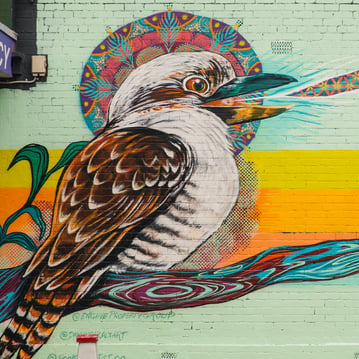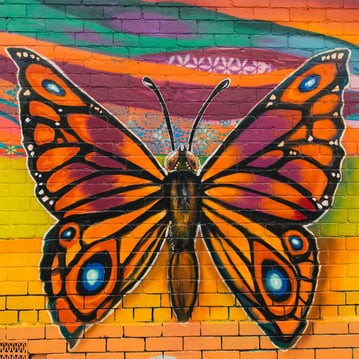 In the spirit of giving, we'd love to share with you Brunswick's newest community mural. Mid-November, Engine Property Group connected with us to create a Christmas gift to share with the community. After such a challenging year full of uncertainty, the Engine team wanted to bring a little colour back to Melbourne.

Yo-Chi Mural by Baxter // Family Garden Mural by Sophi
Carlton is calling! Head down and fill your Yo-Chi cup to the brim with toppings. Baxter's new mural makes a perfect backdrop for all your creative sweet-treats!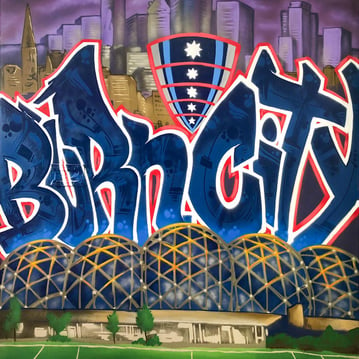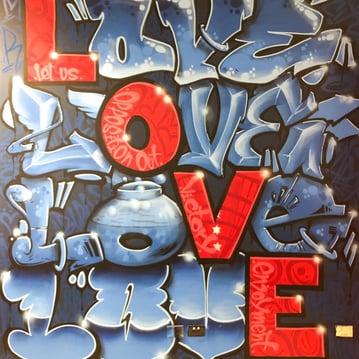 Melbourne Rebels Rugby Team Mural by Anslem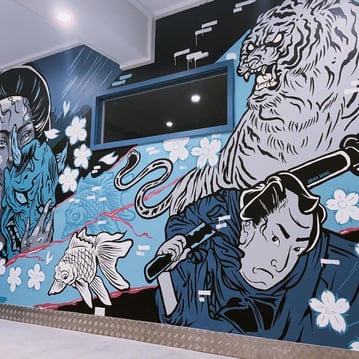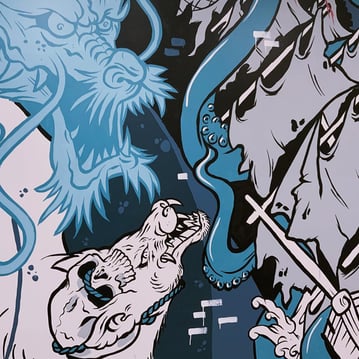 Jesse designed the irezumi themed wall for an at-home gym. The concept was to create a piece that inspired strength. Encouraged to get creative, Jesse transformed the residential space into a homage to Japanese folklore.
Cafe Mural by Juz // Poolside Mural by Carley
On Wednesday's we wear pink, and we feel fabulous doing it.
Choose your fighter!
KFC Mural // Lunch Bar Mural by Andrew
Colonel Sanders was a man of many mysteries. The main one being the 11 super-secret herbs and spices used on his chicken. Per the artists request, we're keeping them as our own super spicy secret!
Entertainment Area Mural by Damian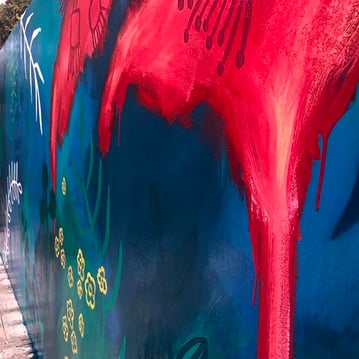 Have you ever thought about running a workshop? We asked mural master and workshop wonder woman, Sarah, to shed a little light on how she runs successful workshops. Read more: How To Run A Successful Workshop